Highlights:
100% pure old and ancient tree leaves
Unspoiled, super clean environment
Long lasting complex ancient tree taste and Qi
Strong, unique huigan (returning sweetness)
Ethereal flavours and Qi match the unmistakeable clean ancient tree drinking feeling.
There actually are quite a few very clean old trees in Guo Gan (the chinese name of Kokang, Myanmar), the problem is that often the processing is not up to par to make proper puerh.
This cake has been made by some Taiwanese friends and the processing is really top notch, already plenty of thick-sweetness (given the young age) to go with the natural intense sweet aftertaste and a lot of potential for aging into a masterpiece.
The very strong fresh aftertaste has been compared to Lao Ban Zhang, though this is the only similarity to LBZ, this tea really has its own character, different from puerh found inside China puerh and very worth drinking on its own.
Can it be called "puerh"? Call it how you like it, as far as I'm concerned it's far better than a lot of puerh from inside Yunnan and it's certainly processed like the kind of puerh cakes we hunt for.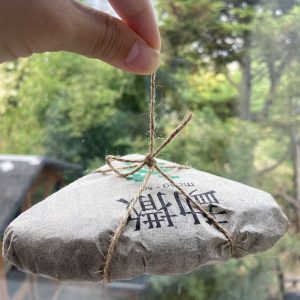 Just like the other Puerh.uk Green Mark Tier 4 Series (Meng Sa), tea of this quality is often sold for 2-3 times this price, enjoy!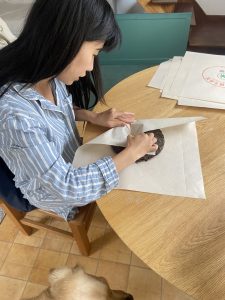 Puerh.uk Green Mark Tier 4 Series Introduction
Genuine old tree puerh from clean natural tea gardens
What real tea masters make for themselves and their friends
Exclusive pressings only obtainable with relationships (guanxi)
Very high quality/price ratio
The best tea is not for sale, it's available only through relationships. Tiny productions made by real puerh masters for themselves and their friends, originally in white paper or with minimal wrappers.
Tier 4 is about 0.1% of available Puerh, with medium-high % of old and ancient tree leaves and with all taste qualities easily detectable, tea that is very rarely found on the open market.
Years of relationships went into obtaining small amounts of this tea, because it's generally not commercially available we're able to offer it at a very moderate price for the very high quality. The only catch: we can usually only get a small quantity.
400g cakes.