In a world where everybody shouts, we let our tea speak for us.
We spend 95% of effort on sourcing great tea, and the remaining 5% is spread between customer service, marketing, pictures, packaging, making videos.
For most tea sellers, the balance is very different, it's up to you to choose what you prefer.
We choose to not bow down to the social media/marketing driven economy, instead we trust people to be able to tell quality by trying the actual Tea.
It's the privilege of a small boutique to pursue the very best without concerns about making profit and I'm very grateful to be in the position to operate like this.
Also included in the service:
Fast express shipping (Royalmail and DHL) with a generously low free shipping threshold
Tea stored in mylar bags to be at proper humidity for long term storage
We plant one tree for each tea cake we sell
Very good customer service / tea chat line
About Me
Puerh (aged sheng puerh particularly) is my current main life project.
I've been drinking Puerh for many years, many many different ones and great in different ways, from the common to the legendary, with many different teachers, lovers, producers, collectors.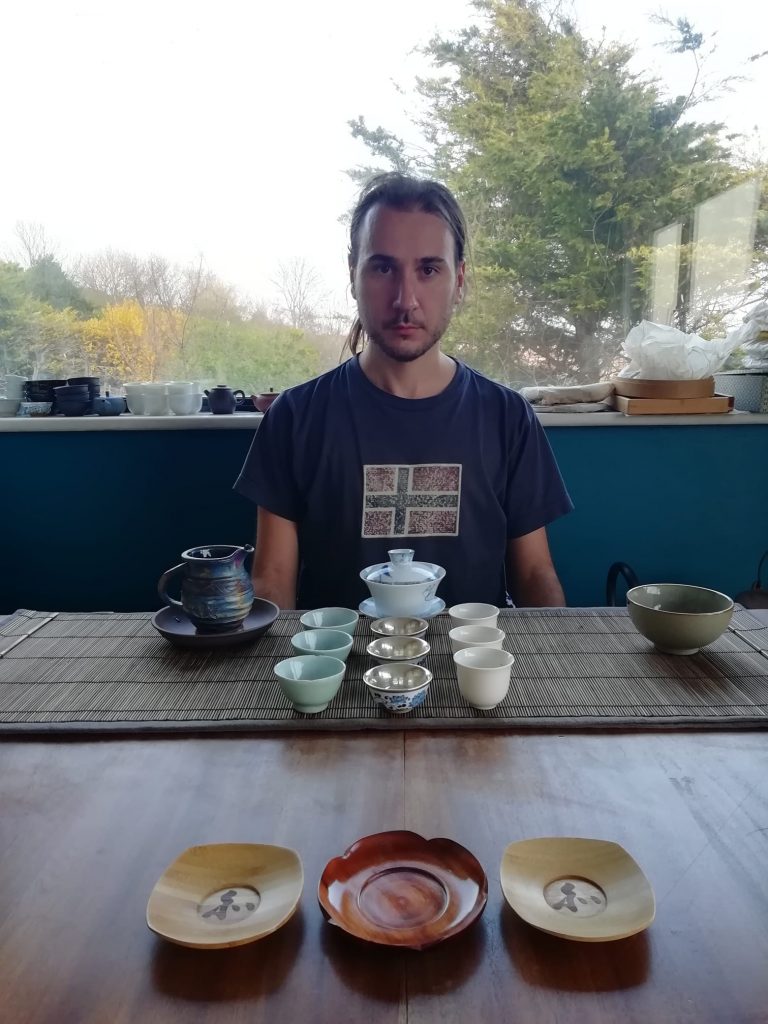 It was so difficult finding actual higher tier puerh online and even in my travels in Taiwan and Malaysia, this prompted me to set off on a quest to find the very best I could.
The very best… with good price/quality ratio! It's very easy to throw a lot of money at tea, but to drink T4-T5 at affordable prices, that's both the dream and the adventure I now share with you.
The quest is still in progress and always will be, but I think I've got far enough to have something to share with you.
— Paolo
For Puerh.uk Taste and Qi are equally important, and I sincerely hope to provide excellent examples that shine in both aspects.
If you're more interested in the spiritual side of Tea, you may want to check out Enlightenment Tea.
Why does this website exist?
It's very satisfying to have an all-encompassing passion, all the time I spend working and sharing Puerh I'm not being in repetitive self-stories, I'm dedicating my energy either to others or to something else (tea) that's not me… I find all this very peaceful 🙂
Please get in touch:
Instagram: puerh.uk
if you're near Brighton, it's sometimes possible to drink tea together in our beautiful tea room, see events.