Highlights:
Strong mind-stopping Qi
Clean old tree leaves
Thick and sweet semi-aged taste
"Wild/deep forest" complex aromas
This is a really solid "meditation" Tea, with possibly the strongest Qi for tea in this price bracket.
Taste wise we start with some mild astringency progressively becoming sweeter and thicker, with very good durability. To round up the amazing Qi there's strong aroma typical of deep forest Puerh, good flavour density and good aftertaste.
Sourced and stored by the same maker of customer-acclaimed 2014 Green Mark MengSa (clean taiwanese natural storage).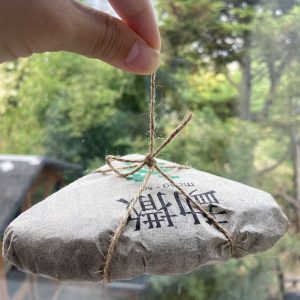 Just like the other Puerh.uk Green Mark Tier 4 Series (Meng Sa and Guo Gan), tea of this quality is often sold for 2-3 times this price, enjoy!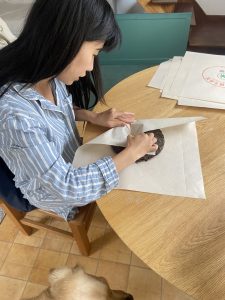 Puerh.uk Green Mark Tier 4 Series Introduction
Genuine old tree puerh from clean natural tea gardens
What real tea masters make for themselves and their friends
Exclusive pressings only obtainable with relationships (guanxi)
Very high quality/price ratio
The best tea is not for sale, it's available only through relationships. Tiny productions made by real puerh masters for themselves and their friends, originally in white paper or with minimal wrappers.
Tier 4 is about 0.1% of available Puerh, with medium-high % of old and ancient tree leaves and with all taste qualities easily detectable, tea that is very rarely found on the open market.
Years of relationships went into obtaining small amounts of this tea, because it's generally not commercially available we're able to offer it at a very moderate price for the very high quality. The only catch: we can usually only get a small quantity.
Big 357g cakes, approx 80g slices.