After last year's Taiwan Collector Experience this year we're doing it to the power of two (TCE²):
Single cakes and tongs I've bought from spring till now – each time I've bought something from them I've asked 3-4 of our most friendly and best tea/storage collector to share a little of their special 'private' teas
New teas I'll find around January-February when I'm back in Taiwan again, both from small collectors and teachers and the private collections of producers like Chen Yuan Hao, Xi Zi Hao, Bi Yun Hao, etc…
This year we're offering two fixed-price plans (TCE² Explorer and TCE² Hunter) that give you priority access to the TCE² teas. This is because of the extremely small quantity of these teas, see below for how it works
What's the TCE²?
By now you should know that if you know were to look and have relationships, Taiwan is much better to buy puerh and old tea from than anywhere else (and way better than mainland China and the west), in terms of pricing, availability and even absolute quality.
Like last year, I'll be meeting friends and collectors and ask them to share some of the very, very best of what they have, it's always easier in person for this kind of business-that's-not-really-business (much more relationship based).
Some of these collectors just won't deal with anyone through the internet, as they're either too old or don't care to go out their way to sell their tea, and for the rest of them it takes some coaxing to go take a look in the back for that forgotten old treasure waiting in the corner…
On top of this we've been slowly collecting rare teas over this year, and some are in the first release! …and the prices are hilariously low for this quality level (because the collectors sold it to us for very, very low too).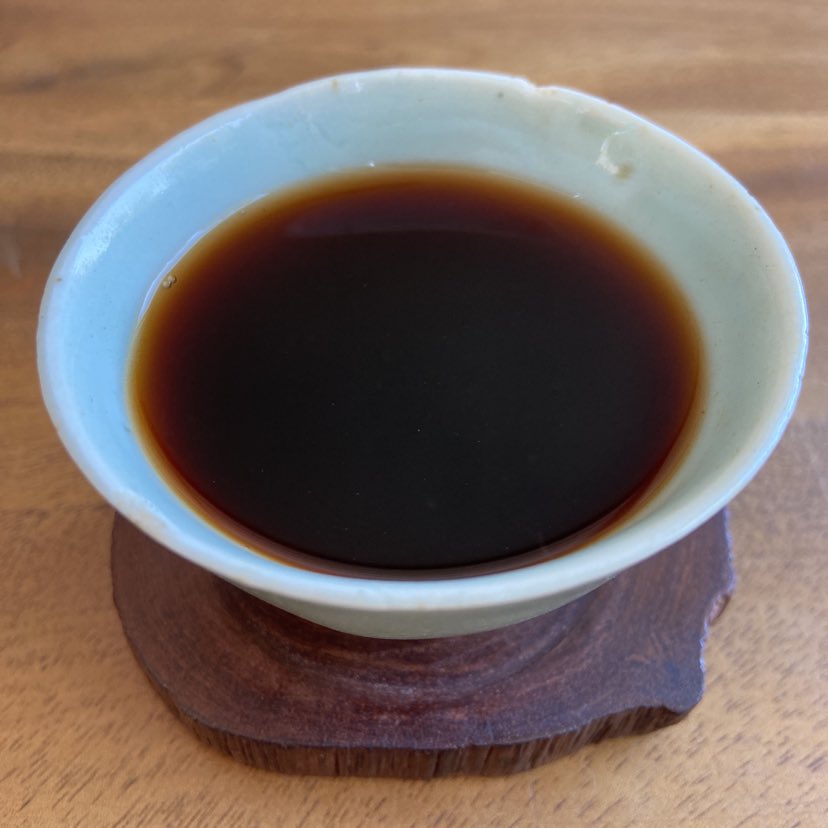 How it works
We're offering two plans with priority access to the TCE² teas. This is because of the extremely small quantity of these teas. You buy one of the two (or both if you want two gifts) plans now and you can use the same amount of money as 'advance credit' to buy teas during the TCE², including from the first release. For example if you buy TCE² Explorer for $600 you can later use $600 to buy the TCE² tea (generally worth around twice as much).
Why this mechanism? We like to reward loyalty and although we will continue to do public releases for some teas, the TCE² teas would likely sell out immediately (because they're both limited quantity and exceptionally high price/quality), so we prefer for these to go to our most loyal customers, the ones that are happy to trust us the most.
We will send you the link to access the first release on Wednesday 22nd November 6pm UK (7pm CET, 1pm EST, 10am PST) so the earlier you buy your plan the better selection you will have. If you buy a plan anytime after 5.50pm we will send you the preview link as soon as we see the order (generally 1 hour, unless we're asleep).
TCE² Explorer gives you access to:
2001 MengSa (yes, the famous one) – £120/$150
2011 ChenYuanHao DingJiaZhai big tree – £200/$250
2011 ChenYuanHao Yiwu ChaWang 100% pure ancient tree – £240/$300 (!)
at least 3 more priority releases
gift: a full 357g cake of 2013 Xiaguan FT Love Forever Bamboo Tong
TCE² Hunter gives you access to:
all TCE² Explorer teas and 3 priority releases (but not the gift)
2006 ChenHeGuangTang Yiwu Chawang old tree – £300/$375 (!! Price in Taiwan ~$800 and even higher in mainland China)
2014 ChengShunHao Xigui old tree – £300/$375 (lower than 2023 harvest old tree xigui)
2014 ChengShunHao Manzhuan big/old tree (400g) – £240/$300 (less than $1/g is really, really good for old tree manzhuan)
Preview of teapots by He Zhong Tai (before end of november)
at least 3 0-days releases ("as soon as I found it")
at least 1 private sale of a very limited amount tea (often there's just one cake)
gift: 2016 Ethereal 1/4 slice.
Looking forward to sharing tea treasures with you!