This tea was previously known as 2003 Yiwu "Wangong" according to the informations written on the wrapper, I now believe both year and provenance to be definitely incorrect
Opening the wrapper I was greeted with a beautiful and beautifully smelling cake. Dry storage really helped preserve the character of this cake, I hardly saw tea so old smelling so strongly even when closed.
The smell is immediately very strong and sweet, there's some nice very dry storage on it that means this tea still can transform further into even more of a work of art.
High notes are present, even when steeping with a lot of leaves there are no off-flavours.
Some calming Qi but mostly it's a very more-ish Tea generating creativity with a lot of depth and patience.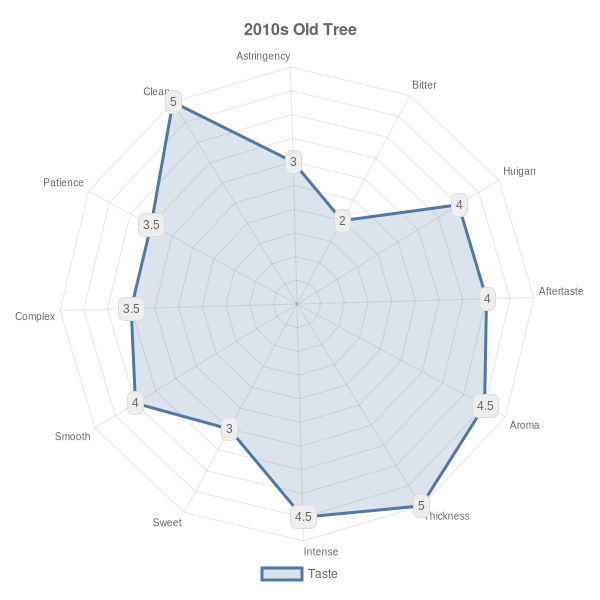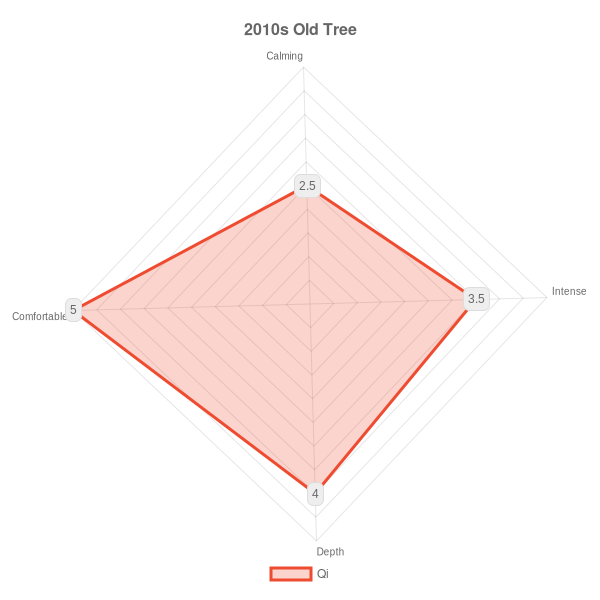 Storage: Dry (Very dry taiwan home storage)
Tier: T4
Aging potential: close to T4+ already, certainly in few years of further dry storage
When I drank it the first time my impression was "this is good!"
But there was something that brought me to drink it again very soon…
The smells, the complexity of taste, the soft deepening qi, this tea is so satisfying in a subtle but robust way.
Later sessions I find myself upgrading my comment to "this is very good!", like getting to know the depth of a person and loving them more and more because of it